Polished Amethyst Coaster - Gold Electroplated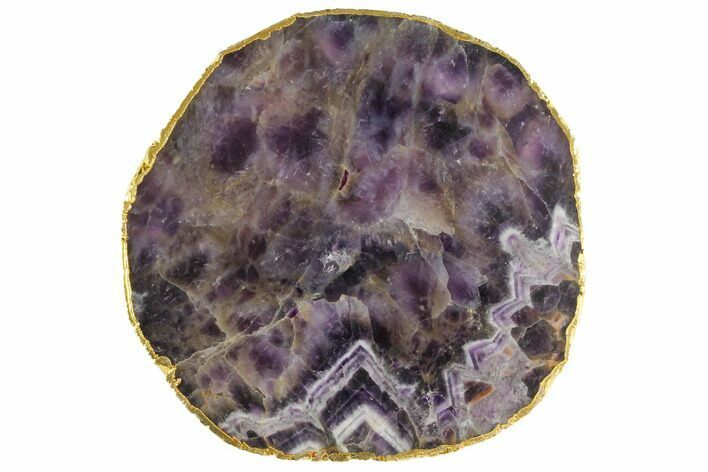 This is a polished chevron amethyst coaster that has a gold electroplated edge. These are hand made so they vary in exact size and shape. They range from 4-5" across and are approximately 1/4" thick.

The photos are representative of the coasters you will receive but don't show the exact ones.