Bulk Polished Banded Amethyst - 8oz. (~ 18pc.)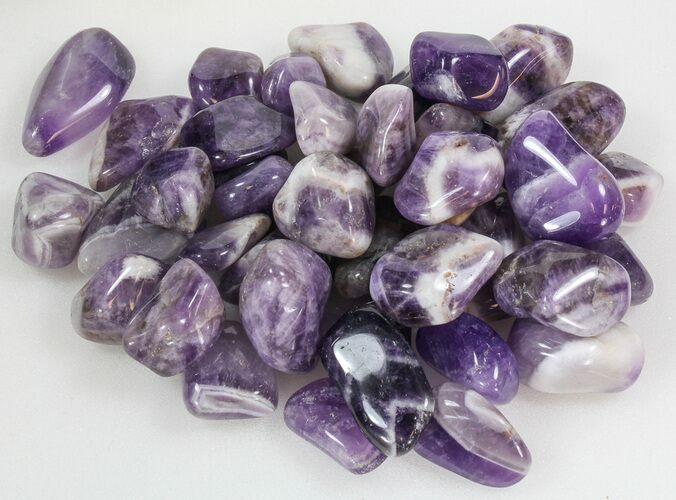 This is polished Banded Amethyst which is a variety of quartz. The banding comes from a combination of Amethyst and White Quartz, mixed together in a striped pattern. Amethyst is a popular purple-colored variety of Quartz that contains Manganese. It is the Manganese that produces Amethyst's purple color; the iron content in the stone determines the relative darkness of the purple.

You will receive 8 ounces(approximately 18 pieces) chosen at random. The photos are representative of what the mineral looks like. These polished minerals are great for educational use or gifts for kids.
MINERAL TYPE
Banded Amethyst
OUNCES
8 (approximately 18 pieces)