7.8" Fossil Oreodont (Merycoidodon) Skull - Wyoming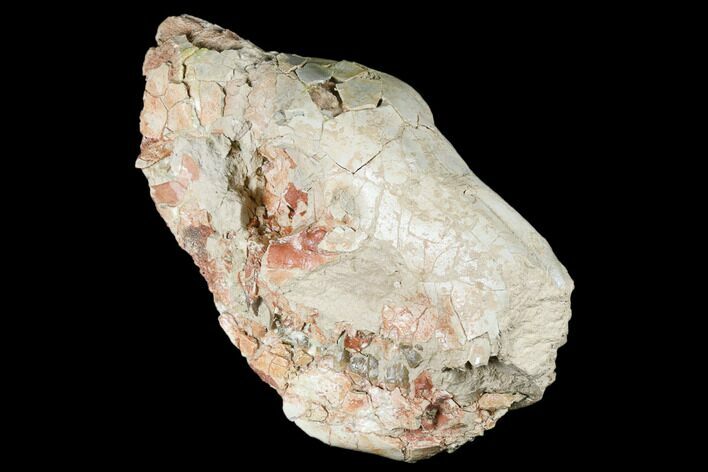 This is a 7.8" long skull of Merycoidodon culbertsoni, an Oreodont. It was collected from the the Brule Formation in Wyoming and would be approximately 30-34 million years old. The bone is heavily fragmented, requiring glue stabilization and rock being left in place to assist with stability. About 25% of the mandible is present along with many of the teeth.
Comes with a display stand.
Oreodonts are an extinct mammal most closely related to camels and pigs. They have no close relatives living today. They were herbivorous, with short faces and fang-like canine teeth. About the size of a sheep, they roamed the plains of North America in huge numbers during the Oligocene period.
SPECIES
Merycoidodon culbertsoni
LOCATION
Niobrara County, Wyoming
FORMATION
Brule Formation
SIZE
7.8" long, 4.6" tall