Wholesale: Agatized Fossil Gastropods - 100 Pieces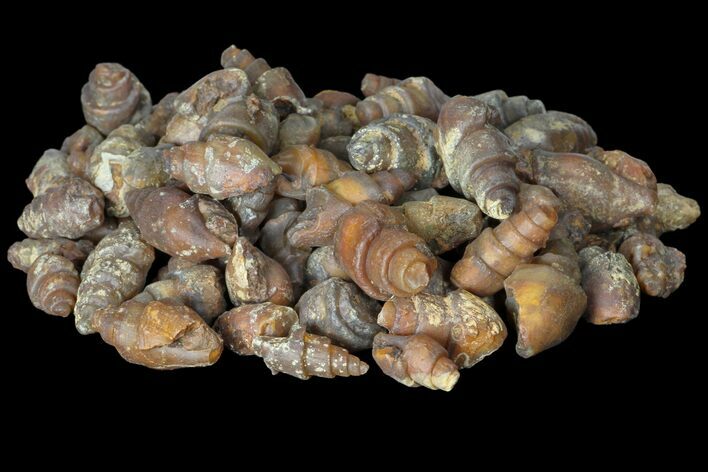 We just launched our new wholesale areas. Check out the
wholesale fossils, minerals & crystals
section for more listings. Very little of the wholesale inventory that we currently have in stock is listed on the website. If there is something specific you are looking for, or if you are looking to purchase different quantities, please contact us at
[email protected]
or
(866) 550-2013
These are beautiful agate-replaced gastropod fossils. They come from near Assa, Morocco and are Eocene in age. These
fossils
range from about 3/4" to 1 1/2" in length, and many are partially translucent. They are largely complete, though many have chips, missing tips or other minor defects.
You will receive
one hundred
agatized gastropods. The photos are representative to the lot, though it you will not receive the exact specimens pictured.
These bulk fossils are great for educational use or as gifts for kids.
FOSSIL TYPE
Agatized Gastopods