2.89" T-Rex (Tyrannosaurus rex) Tooth - South Dakota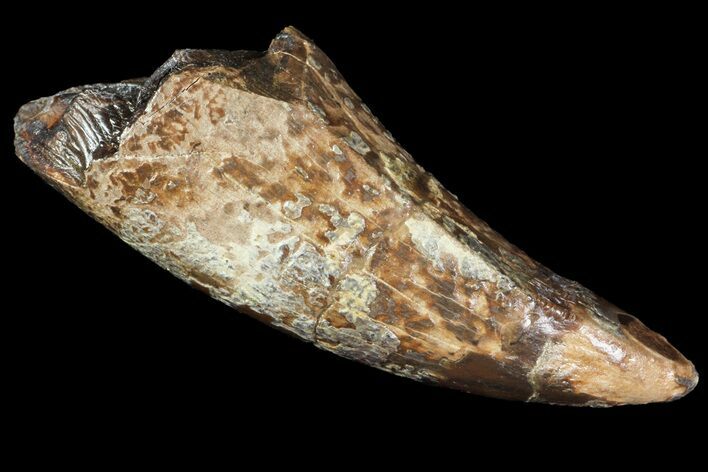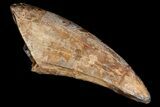 This is a complete, 2.89" long tooth of a large Tyrannosaurus rex (T-Rex), collected from the Hell Creek Formation of Harding County, South Dakota. It's quite robust and has some serration preservation, though the majority of the enamel has worn away along with the sharp detail of the serrations. There are two repaired cracks through the tooth but otherwise it has not been restored.
This is a truly fascinating and jaw-dropping tooth! Comes with a floating frame display case.
SPECIES
Tyrannosaurus rex
LOCATION
Harding County, South Dakota
FORMATION
Hell Creek Formation