This Specimen has been sold.
.67" Serrated Theropod (Allosaurus or Torvosaurus) Tooth Tip In Rock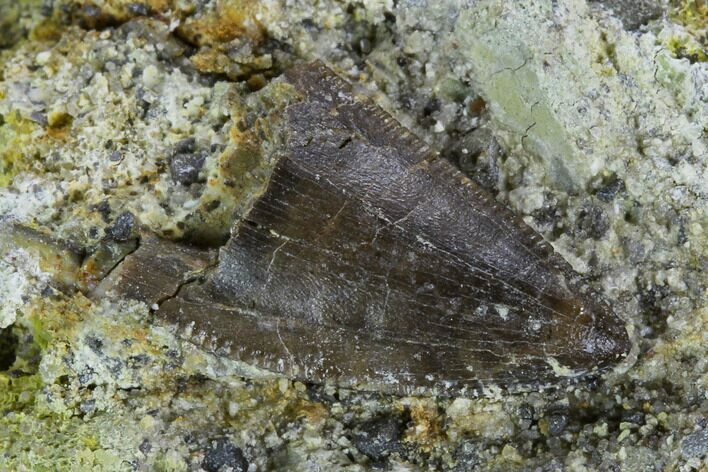 This is a sharply serrated, .66" long tip of a large theropod tooth from the Morrison Formation. It maybe Allosaurus or given the size of the tooth it came from it could be Torvosaurus. Substantial amounts of Torvosaurus material including the first complete skeleton have come from the quarry this tooth was found in. The tooth was left still partially embedded in the sandstone matrix that it was found in.
SPECIES
Allosaurus or Torvosaurus
LOCATION
"Salt & Pepper Quarry", Skull Creek, Dinosaur, CO
FORMATION
Morrison Formation