.66" Tyrannosaur Premax Tooth - Montana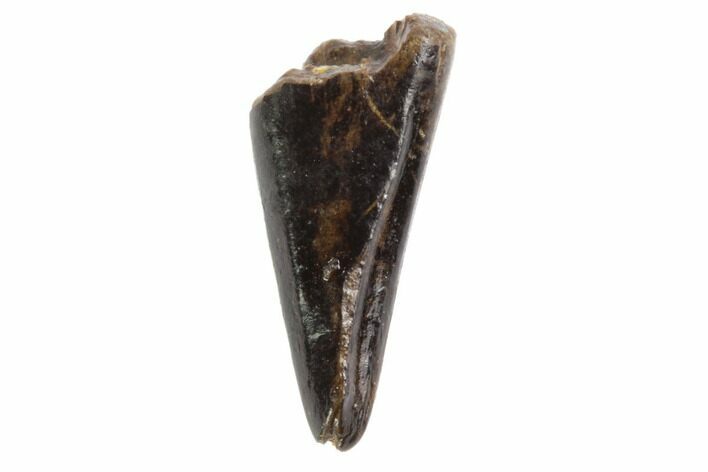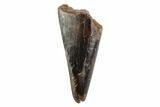 This is a .66" Tyrannosaur premaxillary tooth from the Hell Creek Formation in Carter County, Montana. The serrations have completely worn from this tooth and there is minor weathering to the enamel. The tip has a chip missing from it. Comes with an acrylic display case.

These oddly shaped teeth with two ridges located on the lingual side where originally described as Aublysodon more than a century ago based off of isolated teeth and jaw fragments. More recent discoveries of more complete Tyrannosaur skeletons from the Judith River Formation have led to the discovery that these teeth are actually the premaxillary teeth from juveniles of other Tyrannosaur species.


SPECIES
Tyrannosaurus rex or Nanotyrannus lancensis
LOCATION
Carter County, Montana
FORMATION
Hell Creek Formation