2.9" Cretaceous Crocodilian Jaw Section - Hell Creek Formation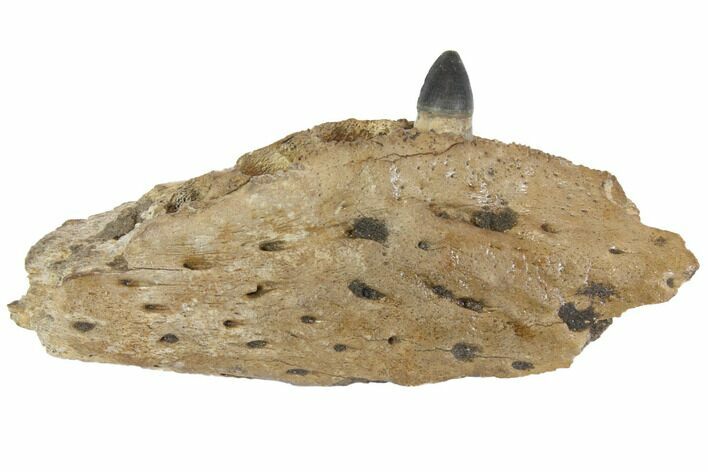 This is a nicely preserved fossil crocodilian jaw section from the 66 million year old Hell Creek Formation of Harding County, South Dakota. The tooth is an original tooth, not a composite. There are many crocodilians with similar teeth in this formation but the tooth most similarly matches the teeth that are normally attributed to Borealosuchus.

Borealosuchus was a mid-sized crocodylian that lived from the Late Cretaceous to Eocene in North America.

LOCATION
Harding County, South Dakota
FORMATION
Hell Creek Formation